Want to attain an ideal face shape?
Check out the V-Shaped Lifting Bandage!
This bandage lifts and defines the lower part of your face, helping to reduce double chin. Improve your facial contouring and enjoy the new firmness and smoothness along your jawline!
About the product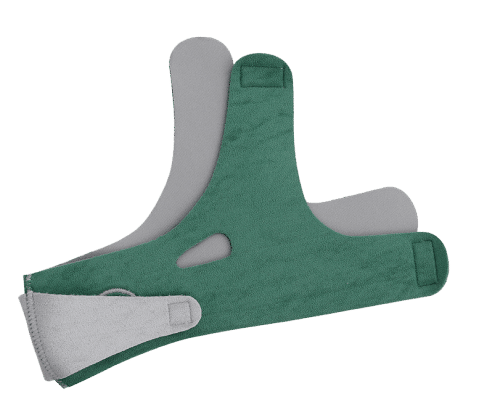 A firmer jawline without surgery
This lifting bandage helps to contour loose skin along your facial contour. Tighten your chin, cheeks, and neck. No surgery is needed!
Durable & comfortable
The adjustable bandage is made of breathable fabric. It is reusable and washable. While the bandage firmly fixes your head and tightens your skin, it doesn't cause any pain.
Wear it anywhere, anytime
No more wasting time on facial massages or other exhausting beauty procedures. Let the V-Shaped Lifting Bandage do all the work! Wear it while you're reading a book, watching TV, cooking, doing housework, or even sleeping. Whatever you do, it won't be an annoying distraction!