Universal holder for your device
Sleek and functional
Our holder is a great engineering solution that'll not only organize your desk, but also will make you never want to use your favorite devices in any other way.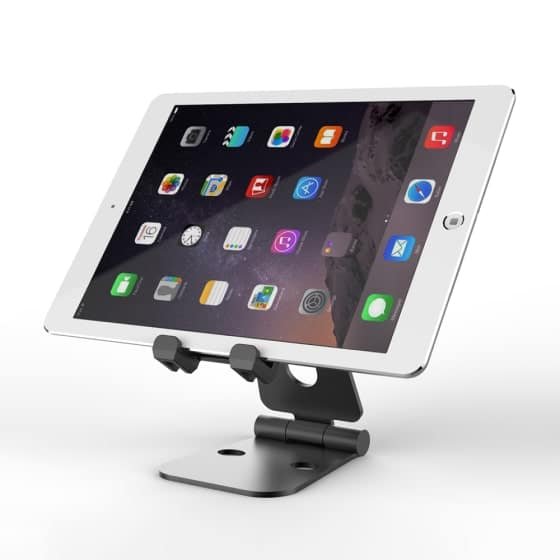 Little holder for great devices
Extremely versatile
We put 2 sturdy hinges in the construction, so the holder is easily adjustable. 360° rotation makes it easy to fold, and put it in your pocket. Devices of the size up to 13'' can fit in it.
Thought-through design
Free from phthalates and bisphenol, the holder is 100% safe. The minimalistic design also makes it look great in any interior. Silicone lining protects the device and prevents it from slipping.
Works well everywhere
This universal holder totally keeps up with its name: you can optimize your working space, enjoy a new level of comfort while using your devices, take it anywhere, decorate your desk, and be confident about the safety of yours and your electronics. Come enjoy the comfort of using your devices like never before.