Keep your tires nice & clean
You'd be surprised by how often people forget to actually scrub and clean their tires when washing their cards. That's why with our Tire Scrub Brush help you get the job done.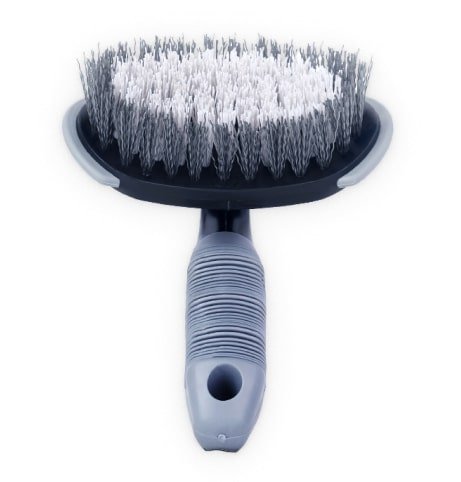 Roll with shine
Drive fiercely fresh
More clean-up convenience
Oftentimes, water pressure and microfiber towels themselves can't give the reach that having a brush can do.
Textured grip
Our handle is crafted from PVC plastic, with textured grip support for a more ergonomic and non-slip hold.
Finally…attention is paid
You'd be surprised how many people wash their car but overlook their wheels. Give those hard runners the same love and care with the cleaning power of this scrub brush.
Cleans thoroughly without scratching
That's right — our scrubber is made of polypropylene plastic in a U-shape spiral to cover angles and curves and grooves — all without damage.
A car wash must-have
If you (or someone you know) often washes up their car at home, this Tire Scrub Brush is an absolute essential to ensuring your rims and wheels are cleaned and cared for.