Step into your comfort zone
Alleviating foot lotion
Tea Tree foot lotion is the perfect remedy for tired, blistered, and irritated feet. Tea tree oil works to cleanse and heal the affected area, making this a great remedy for athlete's feet. Keep your feet worry-free!
Tea tree lotion instructions and details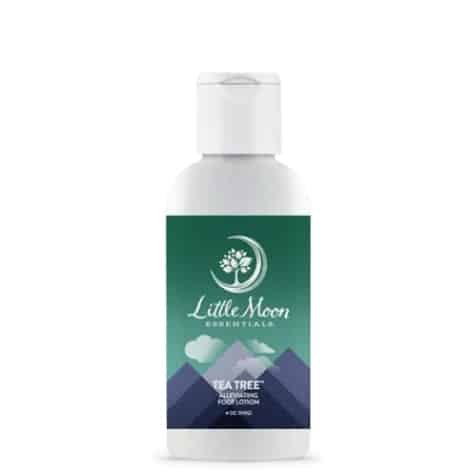 How to use the lotion:
• Generously apply to dry or damp skin.
• Apply liberally as often as necessary to help soothe and moisturize skin.
The benefits of this lotion
• Cleansing aromatherapeutic experience.
• Refreshing and purifying.
• Protects your feet and creates an uplifting feeling for the whole day
Want to take better care of your feet?
This foot lotion allows you to do so! With all-natural ingredients like peru balsam, tea tree, and vetiver, your feet will stay protected and taken care of through the whole day. Tea tree oil is highly prized for its ability to cleanse and moisturize your skin. So, with this lotion, you can be sure that your feet will stay fresh and healthy.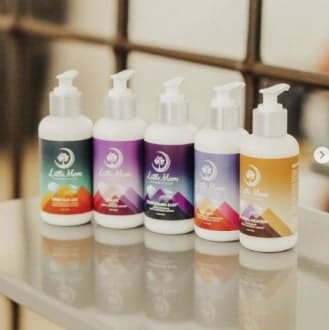 About Moon Essentials
Little Moon Essentials is a bath and body care brand that is devoted to providing high-quality, natural remedies for the body, mind, and soul through aromatherapy. We pride ourselves in our handcrafted process creating formulas with carefully sourced ingredients while using earth-friendly practices. All Little Moon Essentials products are cruelty-free, planet-friendly, and hand made by our team in the USA. Our mission is to provide natural remedies that will improve your physical and emotional well-being, so you can feel your best every day.
Designed In
Dania Beach, Florida