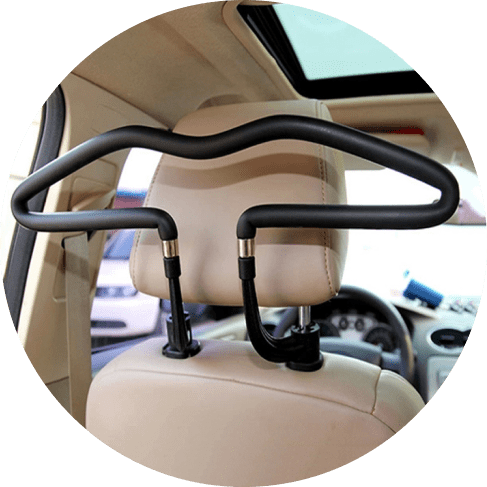 Convenient. Non-obstructive.
Let your jacket hang with ease
Get sturdy support that holds right onto the back of your carseat with the Stainless-Steel Backseat Coat Hanger.
No wrinkles or folds (thanks to this holder)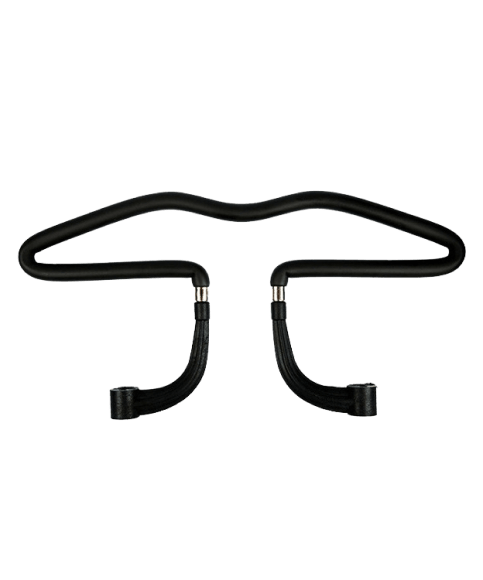 Easy to install
All you gotta do is clip the plastic grips to the poles of your headrest, then screw in the jacket frame.
Measure up
At 17.3" wide, the frame of this holder holds any trench coat, jacket, or blazer for non-obstructive and shape-keeping hold on the go.
Make sure it fits
The distance between the headrest poles is 2.8", so please measure your headrest before purchase to ensure a proper fit.