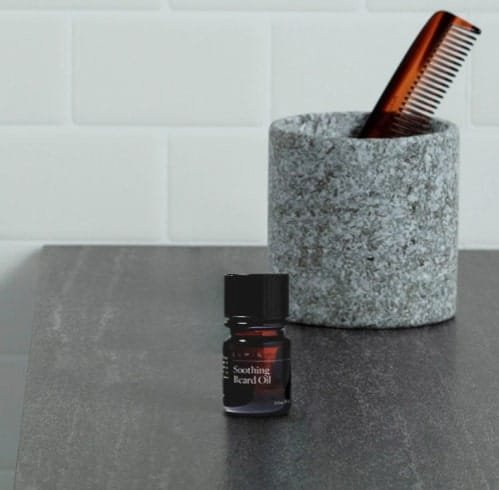 Smooth those hairs
Hey, sometimes, a beard is just part of your look. So take care of your mustache or scruff like you would the rest of your hair, and treat it will with our Lumin Soothing Beard Oil.
Strengthen + promote growth
For your greater length and curls
Your beard, your way
Everyone's hair grows at different rates, but you can promote faster, healthier hair with the all-natural oils and vitamin E in our formula.
Coming soon: volume and resilience
See less breakage and greater fluff with your beard or mustache when you use our oil, daily.
Good-for-you help
Our Soothing Beard Oil is paraben- and cruelty-free, in addition to being dermatologically-tested.
The power of nature's goodness
A blend of 10 great oils such as sunflower seed, grapeseed, tamanu, and avocado
nurture and stimulate more hair growth so you can get the look you want, faster.
Premium care,
just for men
Lumin prides itself on quality ingredients that really make a difference. Go from ordinary to extraordinary with the Lumin line of skincare and haircare must-haves for a better, more confident you.