You exercise hard. You train hard.
The use of this foam roller helps you recover more efficiently. Our professional-grade, EVA foam roller will relieve muscle tension and increase mobility and flexibility.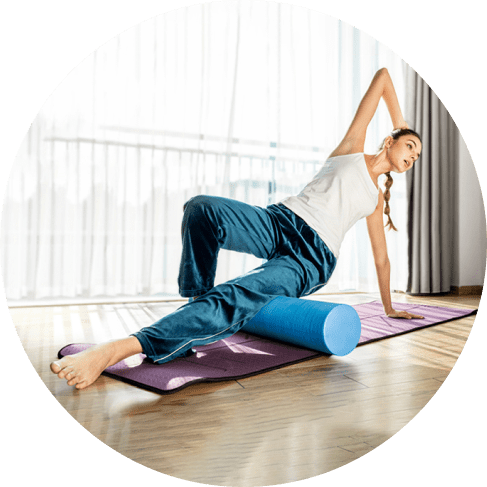 Foam roller specifications
Exercise and train to your full potential
A wonderful exercise experience
Featuring a firm cord and soft exterior, our foam roller offers special comfort when working out, providing a splendid exercise experience.
Foam roller characteristics
Weight: 7.7 ounces. Size: 5.7" x 11.8". Materials: non-toxic and eco-friendly, odorless EVA materials, phthalate-free. Color: blue.
Professional quality
Made to withstand the test time of time, it will not flake or chip and won't lose its shape. Both the soft exterior and a firm core are made out of high-quality materials.
Easy to carry
Despite its durable design, it's incredibly lightweight and convenient for transporting to the gym or yoga studio.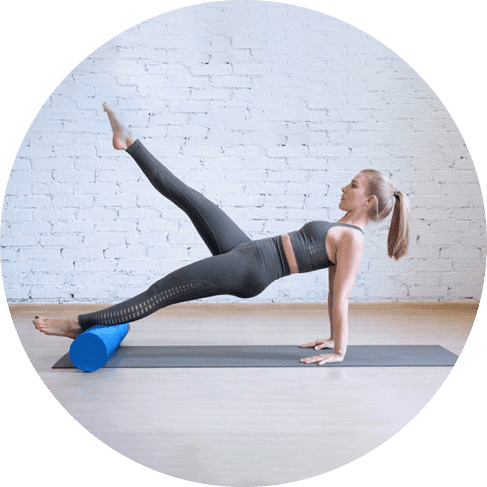 The perfect tool for any workout
Great for physical therapy, before or after exercises, yoga and massage therapy. This yoga foam roller should be an essential accessory for any workout. Use the roller to relieve your muscles, as well as to develop your balance, strength, flexibility, and for rehab exercises.