De-stress with this
fail-proof trick
Food is always the way anyone's heart. And that includes that of your dog, especially when he or she is anxious and unwilling to take a bath or get those nails trimmed. Get your pooch to relax with this stick-anywhere pad that allows you to smother with peanut butter or any sticky pet-safe concoction.
Lick away, buddy
Made safe for
peace of mind
No harsh edges or sharp corners. Our Slow-Feeding Dog Mat is made with love from 100% food-grade silicone that is BPA-free.
Bathroom or kitchen, it's ready
Super-suction it anywhere
Behold the power of 37 suction cups that adhere strongly to anything from tile to plastic and glass. Conveniently distract (and reward) your dog wherever he or she is getting her hair cut, nails trimmed, or hair brushed.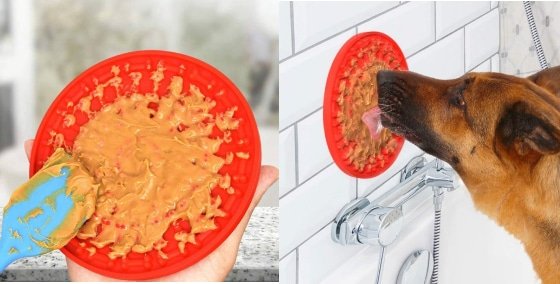 A plate-sized
serving surface
Measuring 5.9 inches in diameter, our Slow-Feeding Dog Mat works great to serve a heaping dollop of peanut butter or your dog's favorite sticky snack as a stress-reducer in any wash or groom situation that would otherwise have him or her wandering around, distracted or anxious.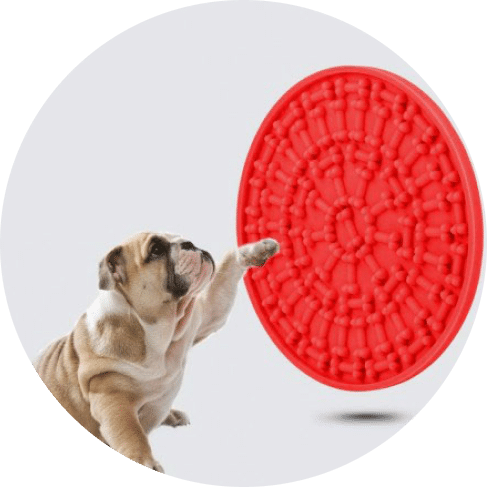 Two vivid colors
Choose from blue or red.
Easy to wash
Hand wash this mat with dish soap and water or pop it into the dishwasher.