No cords, no tangles
If you've got wireless charging on your phone, you'll love the sleek, modern convenience of this Slim 10W Wireless Charging Pad.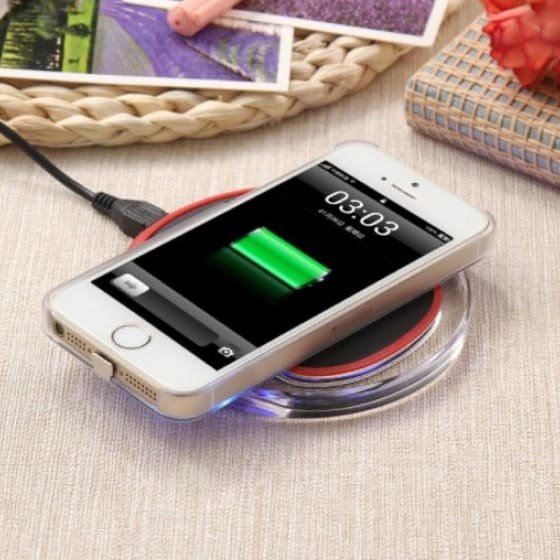 Just place it down
And power it up
Cord included
Each purchase comes with a USB cord to power up your charging pad.
Fast power
Powered by 10 watts, this pad takes from drained to full in record time.
Wireless charging required
No cords, no tangles. Our charging pad allows for wireless-charging capability for easy powering-up; note your device must have wireless-charging capability to charge.
Built to last
Safety is a priority — and this charger is designed with fireproof polycarbonate and also has short-circuit protection, input/output protection, and continuous temperature control.
Convenience where you need it
Sleek and slim, this Slim 10W Wireless Charging Pad can sit on home office desks to bedside tables and kitchen countertops for an at-the-ready device-charging solution.