A skull isn't creepy, it's elegant
A versatile accessory for those who aren't afraid to experiment
Skulls have so many interpretations! It can be a symbol of death, possible danger. But it also can be a symbol of wisdom (for those who believe in the figure of the Grim Reaper), or courage (remember the pirates?). Whether you're the one who shares those beliefs, or you just like the look of it – those earrings are an amazing find.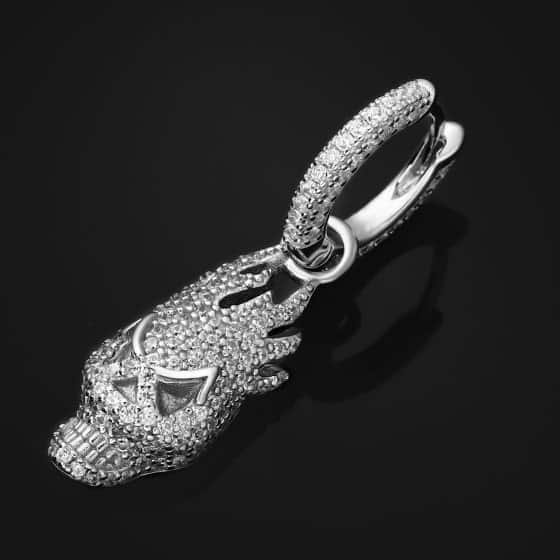 When the regular earrings aren't it
The earrings are for those who aren't afraid of being noticed
Made from great materials
Brass and zirconia that has been used in the production of the earrings possess great durability qualities and are resistant to the outer impacts.
The perfect size
0.78'' in size – the earrings are so petite! Their edgy look is compensated by the cute and tiny dimensions. The balance should be in everything!
How to care for them?
Wash the earrings in warm, soapy water, wipe with a soft cloth afterward. Make sure you dry them off thoroughly before storing them.
Versatile style
The earrings aren't the average ones! They're easy to notice, and they can make you the center of attention. Combine them with edgy looks, or mix them with something more low-key – they'll shine just as bright.
The skull is a nature's sculpture
Dilute the feminine and simple jewelry with these snazzy earrings. You won't be in the shade with them. Bright, outstanding, and a bit provocative – a spicy accessory that every fashionista needs.