Teeny size, dreamy capabilities
This gadget is small, but it sure can do a lot of different things. It'll help you in your fitness journey and everyday life. Even if you're far away from being a sports person, you'll find this bracelet very useful.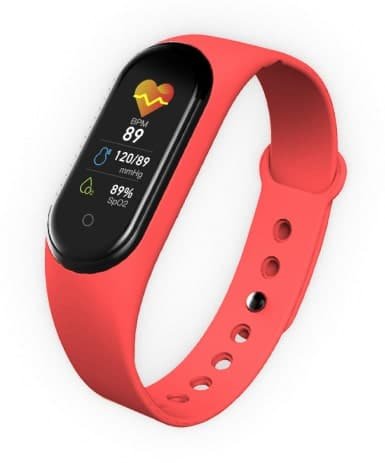 Did we get you interested?
We hope so. Come check it gadget out and see for yourself
Product specifications
Screen size: 0.96 inches. Compatible with: Android 4.4 and above; iOS 8.0 and above. Strap length: 10.23 inches
Keep up with your fitness journey
Use special exercises modes to collect all the important data about your workouts. Swim! With IP68 water resistance, it's not afraid of water.
It's helpful in everyday life
Set an alarm clock, receive push notifications, and listen to music with the help of the built-in speaker. A sedentary reminder will keep you energized!
Health data monitoring
Easy access to the freshest health data: sleep data, heart rate, blood pressure, blood oxygen level, number of burned calories, and steps!
Convenience for everyone
This fitness tracker is more than just fitness. It can be a useful gadget for anyone, no matter if they're into sports or not. Health monitoring and other features can make your everyday life a bit more organized.
Don't we all need it?