Clearer visibility
Increases safety
While our windshields have wiper blades, our side mirrors do not (what's up with that?). And sometimes, when it rains, you may find your side mirrors to be kind of blurry. Our Rainproof Car Side-Mirror Stickers are a great add-on that helps repel water for better driving on wet days.
Stick on
Leave on
Greater convenience behind the wheel
Whether it's a soaking-wet rainy day or an early start in the morning cold, fight off rain and condensation alike with these clever stickers.
Three-layer design
Our Rainproof Car Side-Mirror Stickers feature three layers of protection: a protective membrane, PET hardening treatment, and micro-nano coating.
Adjustable to any vehicle
From sedan to truck or SUV, each sheet of our Rainproof Car Side-Mirror Stickers measures 3.9" x 5.9" (L x W) for ample coverage. You get two stickers per order (for both side mirrors).
A two-step process
Your purchase includes clean and dry wipes to use to smooth out your mirrors. A razor blade and smoothing tool are included too to help cut the sticker material to fit and adhere to your mirrors.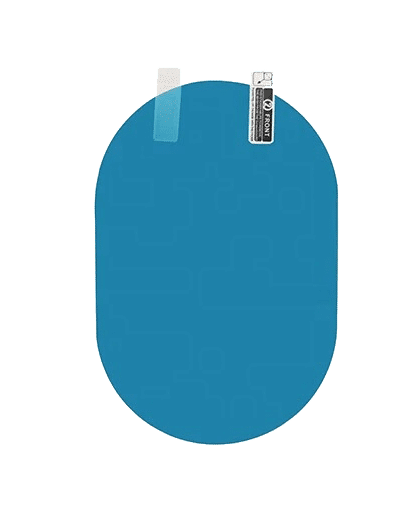 No glare, no burn
These Rainproof Car Side-Mirror Stickers stand up on non-rainy days and will not attract added sun glare or burn under sunlight.