It's a two-in-one wonder
Get moisturizing support that fights against nicks and washes off grime with our Pink Cherry Whipped Bath Soap & Shave Cream. Smell great and experience smoother, fuzz-free skin today.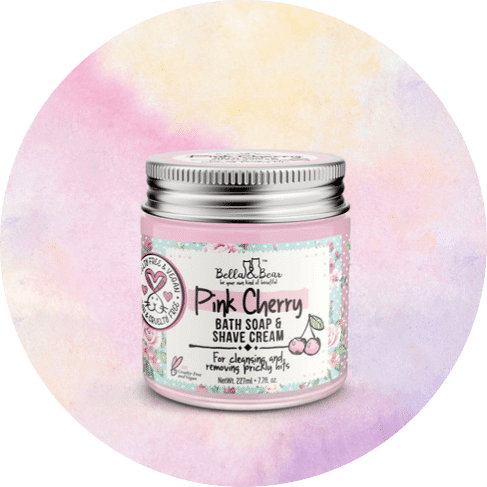 Smell great + feel great
Vegan & clean
That's right, our Pink Cherry Whipped Bath Soap & Shave Cream is 100% vegan and never animal-tested, for luxe self-care that's guilt-free.
Save money
You don't need both a shaving cream and body wash anymore — this cream combines both in one.
Emerge blissful and renewed
Whether you're shaving your legs or washing up all over after a long day, our fresh cherry blossom scent will leave you invigorated.
Works for everyone
From dry to sensitive skin, Bella & Bear's items are formulated to be great for any skin type, so everyone can enjoy all-natural goodness.
Warm + fuzzy love
Created in 2004, Bella & Bear creates lotions, scrubs, bath, and hair care products that are socially responsible for vegan- and cruelty-free beauty. All formulas feature natural ingredients and are packaged in 100% recycled plastic for a smaller eco footprint.