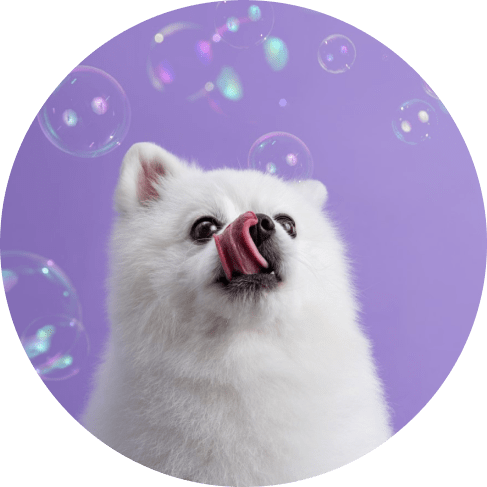 Nurture your pet's
skin & fur
For ultra-soft fur, we recommend applying this coconut conditioner after you've shampooed your dog.
Apart from the many benefits of natural coconut, it also smells A-MA-ZING!
Gives your pet a refreshing clean
Conditions while preserving natural oils
It's made to safely and effectively reduce dry skin, soothe itches, and strengthen your pet's coat while preserving natural oils and leaving fur soft and luminous.
Does not include any harsh cleansers
Natural ingredients include shea butter, olive oil, coconut oil, sunflower seed oil, jojoba oil, and aloe vera leaf juice. The pH is carefully balanced to suit the skin of your dog.
Leaves fur soft and luminous
Pour a line of conditioner down the back of your pet's coat and wet and massage it across the body, all the way to the paws. Once the fur is fully conditioned, rinse with water and towel dry. The long-lasting sweet scent of coconut will leave them smelling fresh and ready for cuddles! Make bath-time more relaxing and enjoyable for both of you! 24 oz.
Made in the United States of America.
About Jojo Modern Pets
Jojo Modern Pets started with the idea that people want beautifully designed pet products that match their home.
JoJo Modern Pets has great offerings for small boutiques and regional pet chains. We provide the basics with a unique twist and something people can't find other places. We can pre-ticket some items with your brand or help you source products you know your customers will love.
JMP is stocked with domestic inventory at our warehouse in Illinois. We work with customers to do it "their way." Case packs, moqs and pricing that makes sense for independent stores. At JoJo Modern Pets we pride ourselves on making our customers more money.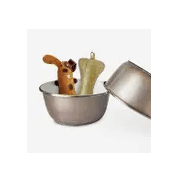 Designed In
Oswego, Illinois