Slip resistant high-quality dog bowl
Help control canine obesity with a maze in a bowl and a calorie-controlled diet. The perfect accessory for feeding your favorite little fluffy pal.
Pet feeder specifications
A comfortable pet feeding solution
High-quality materials
Made with food-safe, high-strength ABS materials, PBA, PVC, and phthalate-free. The product is 100% recyclable, degrades over time, and is non-toxic. Plastic and environmental plastic.
Pet-friendly meals
Thanks to a pet-friendly design, every meal will turn into a healthy game since it imitates the wild environment of foraging for food.
Great solution for dogs who eat and drink quickly
One of its unique features is that the unique design makes eating longer, so the dog feels full on a smaller amount of food.
The details
This pet bowl comes at a size of 7.9" x 2". Color: modern bright blue. Amusing maze design.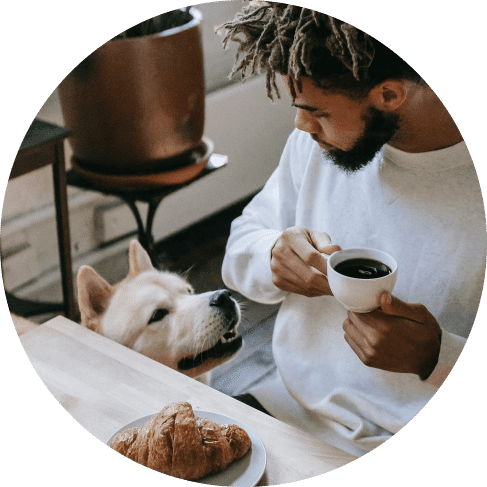 Control your pet's health efficiently
Eating slower is healthier for your dog; that's why this bowl is carefully designed for slow feeding which stimulates pets to eat or drink at a slower pace preventing indigestion, vomiting and bloating.