Your house and your pet will always be safe
Does your lovely pet have long nails? Does it scratch you and destroy your furniture? Does it suffer because of long nails? No matter what the problem is, this nail clipper will take good care of your pet's paws.
Your pet deserves the very best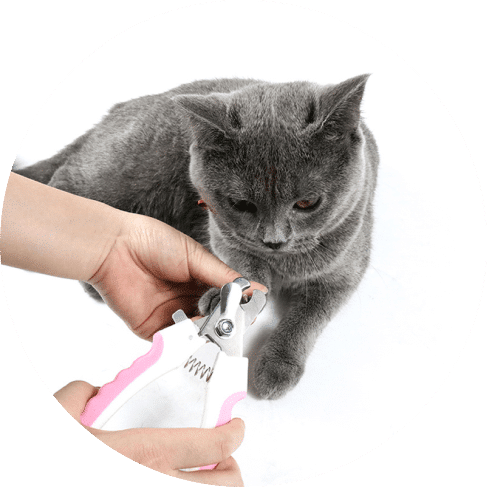 This clipper is safe
Don't worry about hurting your furbaby! A barrier prevents cutting off too much of a nail and сausing pain to the pet. A lock button prevents any accidents. Non-slip handles will give you a firm hold.
The nail file is included
Clipping may not be enough, that's when the file comes to help. Add finishing touches to the nails, get rid of any bumps or unevenness. The nail comes in the package with the clipper, you're all set!
But first, nails
With this nail clipper, you no longer need to spend plenty of money on pet salons to get your pet's nails taken care of. A safe, affordable, and simple to use nail clipper will be a perfect solution to all the problems. You and your family won't get scratched, your furniture will stay brand new, and your pet will continue enjoying its life. It's easy to not only use, but to take it anywhere or hide it from your kids, thanks to the size of 5.51×1.96×0.39 inches, and 2.82 oz of weight. A must-have for any pet owner.