It's a detangling and massage experience in one
Our Pet Massage Shell Brush helps gently (but effectively) brush away hair tangles on your dog or cat without causing the pain and anxiety associated with traditional metal brushes. Soft ABS plastic bristles ensure a much-more-comforting brushing experience — the bristles even feel like a mini massage!
Smoother. Shinier. Healthier.
Our shell brush works for any pet fur type, from coarse to thin. Remember, regular brushing ensures less tangle (read: less discomfort) and a shinier, more lustrous coat on your pet.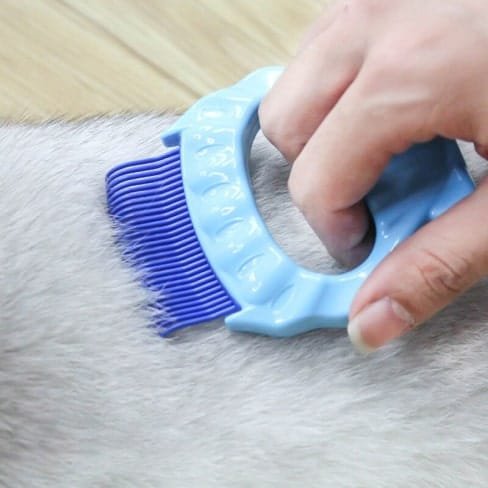 Awkward angles — goodbye
No bulky or weird angular brushes that make it hard for you to comfortably hold your brush. Our curved design on our Pet Massage Shell Brush means a more ergonomic hold for you, and a gentler hold for less pressure.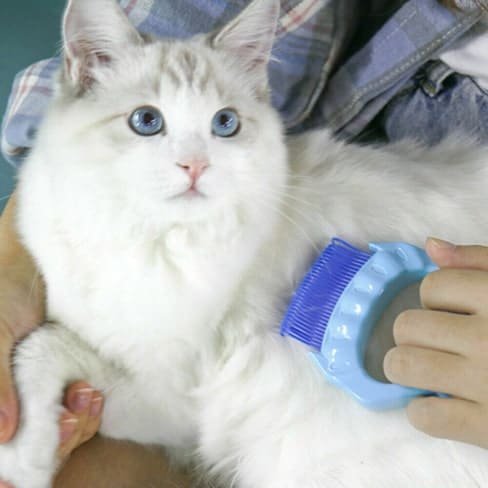 Pro tip: scratch under
the chin
Pets love a warm scratch or rubbing under their chins. Use this comb to gently massage your pet for relaxing bliss.
Sized for portability
Our Pet Massage Shell Brush isn't bulky, angular, or hard to carry, measuring just 3.94in x 3.54in x 0.59in (10cm x 9cm x 1.5cm) for easy take-and-go.