Want a gym at home?
An effective at-home workout
This elastic fitness band is lightweight, portable and easy to pack, whether at home, outdoors, in an office or when traveling, you'll never miss a workout, whether you use it as sit-up equipment, arm stretching bands or a full body rope exercise workout.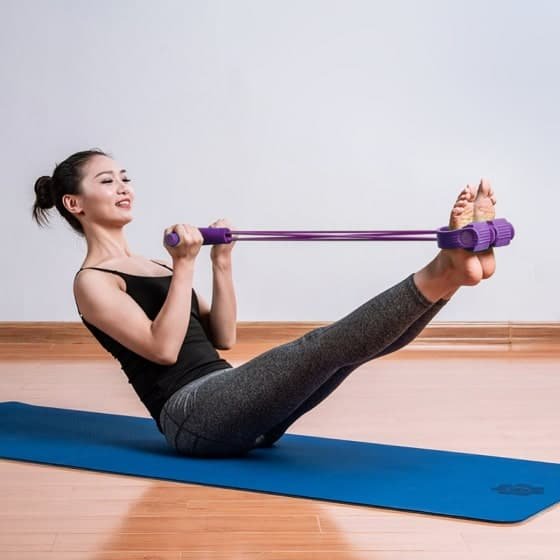 Pull rope information
High-quality workout equipment
This product is very soft, absorbent and slip-resistant. Features an anti-silicone foot pedal, safe and secure. Soft foam handle, no harm to the hand. Bold rubber tube, stronger pull force.
Item characteristics
Size: 19.3"/10.2". Materials: high-quality NBR, eco-friendly foam, natural latex. Color: purple. Natural latex tape, foam handle and EVA anti-skid pedal, durable and recyclable, preventing slippage during exercise inverted.
Enjoy training anytime, anywhere!
Portable, lightweight, easy to disassemble high-quality elastic tension training equipment. Strengthen your shoulders, arms, legs, butt, abs and back; our exercise rope will tone your upper and lower body; burn fat, improve posture and increase flexibility with our strong tension stretching rope. Work out at home, in a hotel room, office or outdoors.