Keep your cat's tummy full and happy
Who said your pet's accessories have to be boring? With Park Life Designs Oscar Cat Bowl, you can add character to your home and show off your pet's unique paw-sonality at the same time! The shallow shape of this gorgeous cat dish reduces whisker fatigue while keeping your kitty's face clean and dry.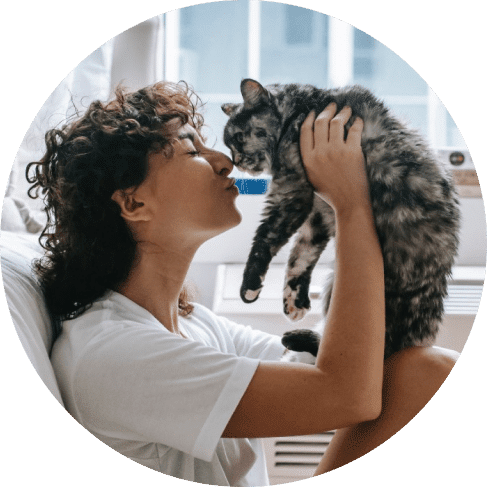 Styled for your feline friend
A chic saucer shaped like a smiling cat
Superior craftsmanship
This charming bowl is made of heavyweight, chew-proof, FDA-approved ceramic and features an eye-catching design.
Easy to clean and wash
The stoneware is also 100% microwave- and dishwasher-safe, so you can warm up your furry friend's food and wash it with ease.
Stress-free feeding
The wide, low-profile design of this dish helps reduce whisker-to-dish contact reducing sensory stress for cat.
Ideal size and shape
The Oscar Cat Dish in black is really convenient, holds up to 1/2 cup and can be used as a water dish or a food dish.
A unique exterior makes meals fun
The black Oscar Cat Dish has been designed with a shallow depth which means your kitty's whiskers won't get in food or water. With its stylish glossy exterior, the Oscar Cat Dish is definitely a cut above your average bowl. Get this unique dish with a vibrant visual design and impress your lovely cat!
About Park Life Designs
Founded in New York City by a team of innovative animal lovers frustrated with the lack of affordable, fashion-focused pet choices in the market we decided to shake things up in our own fun and vibrant way!
Park Life Designs was created for stylish and fashionable pet lovers who love to express themselves with their furry ones. Animal lovers who want chic, fun and playful designs that love giving their pets a little extra flair!
Park Life Designs believes every pet deserves decor reflective of their unique personality.
Bring Style To Your Pets Life!
Designed In
New York, New York