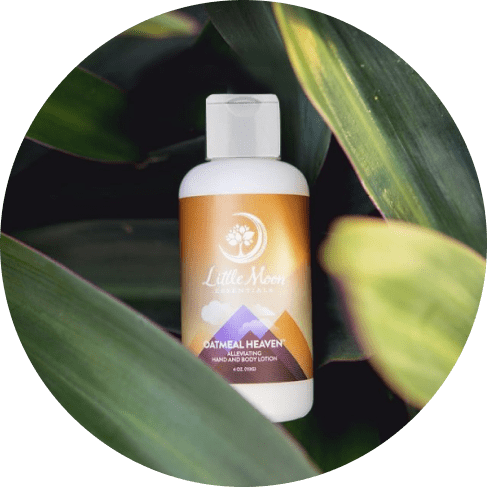 Old-fashioned comfort
Alleviating hand and body lotion
Oatmeal Heaven™ hand and body lotion provides natural, old-fashioned comfort to all kinds of skin. This 100% paraben-free lotion uses oat, lemon, and lavender to help preserve, moisturize, and balance the skin.
Lotion specifications and details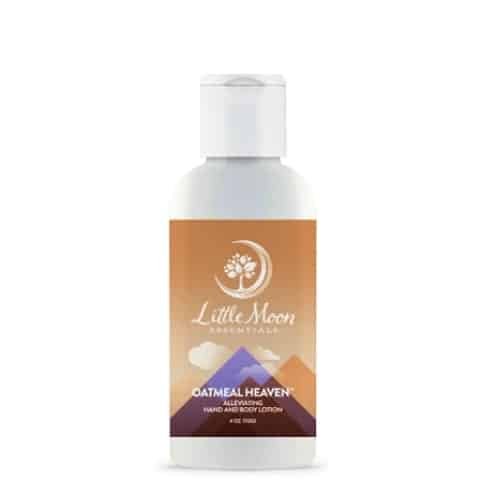 How to use the lotion:
• Generously apply to dry or damp skin.
• Apply liberally as often as necessary to help soothe and moisturize skin.
Benefits the lotion provides
• Relaxing aromatherapeutic experience.
• Soothes and eliminates stress.
• Safe for sensitive skin.
• Leaves your body feeling soft and settled.
Take care of your skin effortlessly
Feeling discomfort from dry skin? Apply this amazing hand lotion with all-natural ingredients such as oat, lemon, and lavender. This lotion also alleviates overstimulated and irritated nerves. Use Oatmeal Heaven™ lotion for a relaxing effect on your skin and mind.
About Moon Essentials
Little Moon Essentials is a bath and body care brand that is devoted to providing high-quality, natural remedies for the body, mind, and soul through aromatherapy. We pride ourselves in our handcrafted process creating formulas with carefully sourced ingredients while using earth-friendly practices. All Little Moon Essentials products are cruelty-free, planet-friendly, and hand made by our team in the USA. Our mission is to provide natural remedies that will improve your physical and emotional well-being, so you can feel your best every day.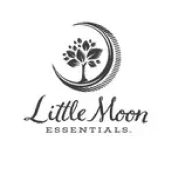 Designed In
Dania Beach, Florida