Knives got your hand cramping? Are you sick of chopping and cutting your veggies over and over for your daily salad or weekly taco night? If you answered '"yes" to any of these two questions, you need to make a change to how you prepare ingredients for meals. Our Multifunctional Vegetable Cutter is a culinary powerhouse that saves your hand all the manual work of slicing and dicing. Salads, sandwiches, stir-fry (and more) just got a whole lot easier!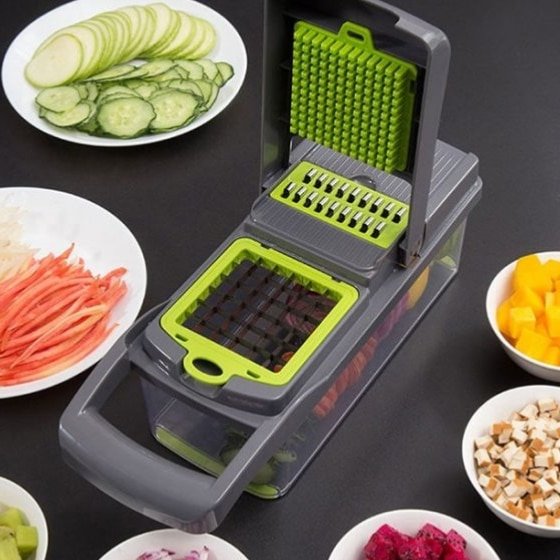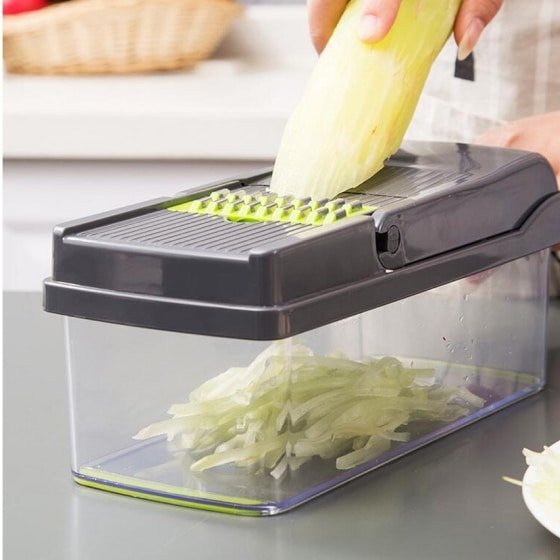 Your ultimate kitchen solution that cuts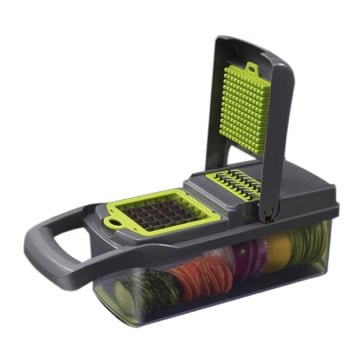 Everything included
for a versatile chopper
Seven stainless steel blades, hand protector to grip food for grating, claw pick for cleaning out food remnants from chopper, draining basket for washing ingredients, storage box for all slicing blades.
Durable + easy to clean
This kitchen must-have is made from eco-friendly plastic and quality stainless steel for high performance on just about any fruit, meat, or vegetable. When meal-prep time is over, simply wash everything (blades and unit) in regular dish detergent and leave out to air dry. Do not use a dishwasher, as parts are delicate.
Convenience:
a gift for anyone
Hey, we all gotta eat, right? From work-at-home moms to on-the-go college students, this high-quality cutter tool makes snack and meal time much easier. Prep meals in advance and never have to spend an hour prepping ingredients again!