Get the right glow and contour with the right tool — the Moira Big Fan Brush. Fluffy and light, get the performance you want to get the look you want.
Look bronzed, look glowy
Just add some color
Softer + better
No animal cruelty here — our brush uses BASF Synthetic Fibers, which are imitation goat hair.
Makeup versatility
The fibers of our brush allow for a better grip and spread of cream- and powder-based products.
Just tap and pat
The light hand of our Moira Big Fan Brush allows a gentle touch for your highlight, bronzer, or powder.
Great for makeup lovers and makeup artists
Feel like a pro in front of the mirror with our professional brush. Gift this fluffy, lovely brush to any glam gal or cosmetics professional.
Become your best self
Inspired by the pursuit for flawless skin and makeup, Moira helps incorporate simple beauty into everyday life so anyone can be confident with their unique features and style. Be you — just better. Discover all the skincare and makeup of Moira today so you can be beautifully just you.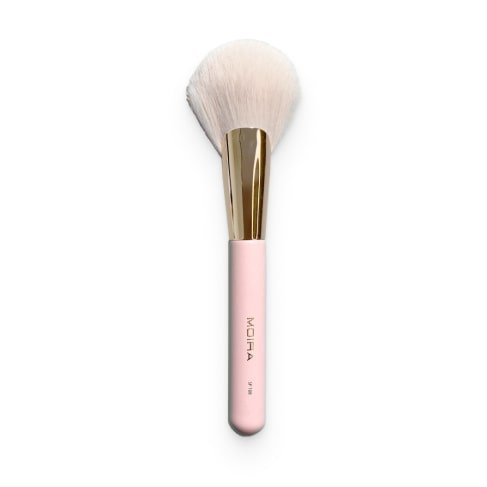 About Moira Cosmetics
MOIRA represents the always-evolving woman. We offer more than beauty products; we provide unique tools for driving confidence, enabling women to awaken the inner beauty that already exists within. Contemporary, innovative, products offer exceptional quality and deliver professional results while still emphasizing simplicity. Our exquisite formulas are designed with all beauty needs in mind, making them the perfect one-and-done tools.
Designed In
Los Angeles, California