Transform the photo and video of your phone
All you need is this all-seeing lens
Zoom and capture moments and sights with greater clarity and accuracy with the help of this must-have Mobile Clip-On Lens Set.
Lightweight, portable camera help
Elevate your memories today
Scratch-free hold
Our silicone-cushioned clip clips onto any smartphone without fear of damage.
Capture moments in greater detail
Whether video or photo, our lenses allow you to zoom in up to 10x on sights.
Three lenses of wonder
Your purchase includes a fisheye lens, macro lens, and wide-angle lens for interchangeable functionality.
Protector heads + storage included
Our Mobile Clip-On Lens Set comes with a storage bag and individual lens covers for the fisheye and wide-angle lenses.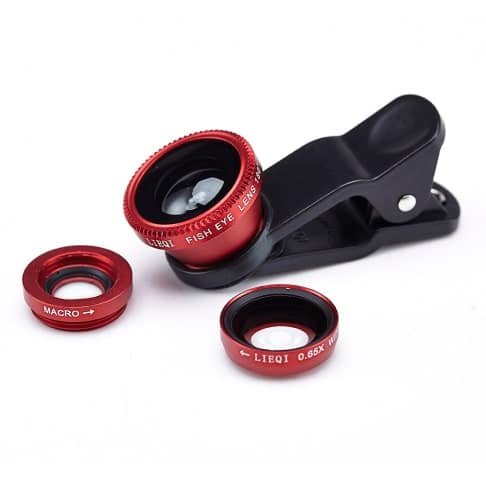 A camera enthusiast's must-have
Although most photography lovers utilize DSLR cameras and other professional equipment now, modern smartphones (and their ever-evolving technology) have become forces to be reckoned with. Our Mobile Clip-On Lens Set is perfect add-on (and bring-along) for your by-phone photography and videography needs.