Great for athletes!
Microfiber cooling towel is perfect for athletes, runners, sports fans and ideal for workouts, gym and fitness. With its super absorption ability, you can also use it as a yoga towel, fitness towel, sports towel, gym towel or golf towel.
Towel characteristics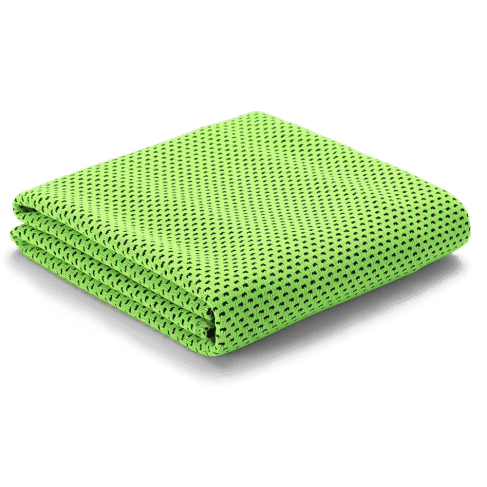 Soft and skin-friendly
The fabric provides a comfortable silky feel. It's skin-friendly, extremely absorbent, and chemical-free. To use it, simply soak the towel wet in the water, wring out excess water, shake a few times, and use it for instant chill.
Item parameters
This 40″ x 12″ towel is portable and is lightweight at 1.7 ounces, which makes it very easy to carry. Materials: polyamide fibers.
Great for many occasions
For daily life: cooling while absorbing sweat for kitchen staff, outdoor workers, sports enthusiasts, moms with babies (a cooling towel between mom and baby works wonders). For sports & exercise: running, trekking, camping, hiking, backpacking, cycling, yoga, golf, fitness, fishing, swimming, basketball, football, rugby, tennis, volleyball, boxing, traveling, climbing, weightlifting, rowing, beach, etc. For physical treatment: for getting down body temperature, headache relief, heatstroke prevention, sunscreen protection.