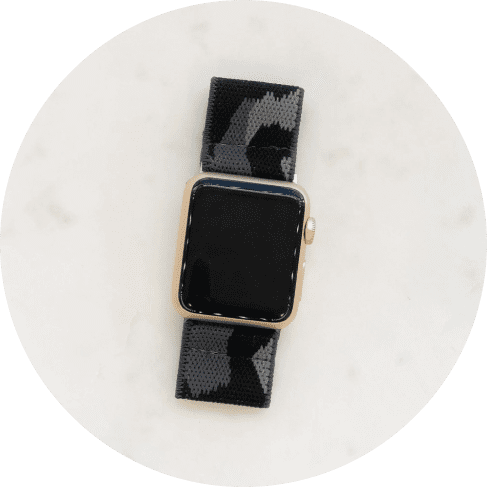 Camouflage with the city around you
Our bands have been tested to fit all sizes of Apple watches and all series, the larger face sizes will have a tiny gap on the sides noticeable only if you'll lool for it!
What should you know about this smartwatch band
Suitable for all sizes
To be more precise, it fits sizes: 38mm, 40mm, 42mm, 44mm. So, regardless of the size of your Apple Watch, this will be a great accessory for you.
Pleasing camouflage design
The design of this smartwatch band is truly pleasing to the eye. It will look especially great if you like to wear camo-inspired clothing.
Distinguish yourself
The grey camouflage watch band will be a great addition to your collection of watch bands. However, this one has a distinguishable look that will separate you from all the other smartwatch users with its great camo design. Furthermore, it is incredibly comfortable and isn't tiring on your wrist, so you can be sure that you look and feel elegant.