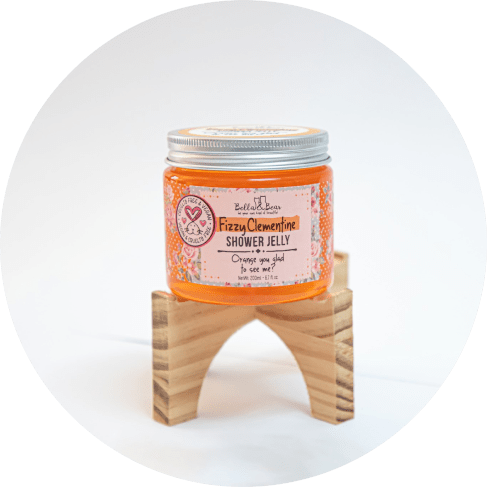 Clean up + refresh
Our Fizzy Clementine Shower and Bath Jelly nourishes with vitamins and minerals. Discover the power of seaweed extract and the zesty smell of clementines for an invigorating clean.
Treat yourself every day
Lush wonder that's all natural
This exquisite bath jelly features vegan, cruelty-free ingredients for a shower or bath that wasn't created at the expense of the planet.
Use it any way
Freeze our bath jelly for a cooling treat or wake-me-up, or just take with you on the go on vacations or spa days with a girlfriend.
Warm + fuzzy love
Created in 2004, Bella & Bear creates lotions, scrubs, bath, and hair care products that are socially responsible for vegan- and cruelty-free beauty. All formulas feature natural ingredients and are packaged in 100% recycled plastic for a smaller eco footprint.