A timeless symbol of masculinity
Beard has been and still is one of the distinctive male features. It's natural and timeless, unlike fashions made up by society. Do you want to improve your look or try a new one?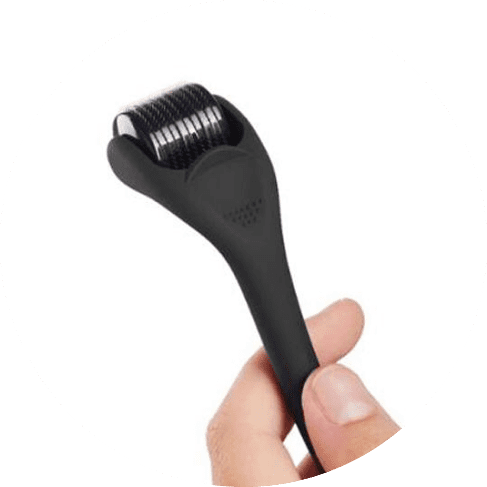 The derma roller will help
Get a healthy and beautiful beard
How to use it?
Disinfect the roller before each use. Wash your face, roll 10-15 times left, right, and down on your neck area. Apply the product to the face, disinfect and store the roller.
Benefits are WOW
The roller improves the blood circulation, activates stem-cell development, and increases collagen and keratin production. Briefly – your beard will grow better.
Made from great materials
Along with titanium, stainless steel is one of the best materials for derma rollers. The stainless steel needles are perfect for promoting collagen production.
Safety precautions
Don't use the roller under the eyes or on lips, if you have acne or irritation. Replace the roller it gets dropped, don't share it with other people.
Feel like a lion
Finally get that good-looking, healthy, and rich beard that'll make you feel like you're the king. Boost your confidence and enjoy what mother nature gave you! Keep in mind that this roller is ONLY for the beard. It's not suitable for scalp or any other areas.