It's all smooth sailing here
(Create your own cloud nine)
You may not be flying 30,000 feet in the sky, but you can make your driving experience feel just as seamless and calming with this fun Decorative White Cloud Air Vent Clip.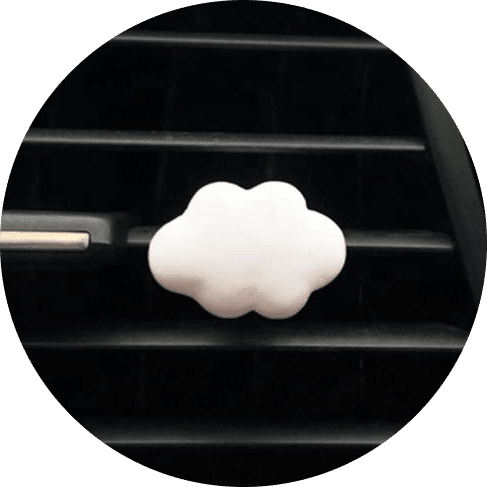 A touch of peace
(We all need a touch of fun)
Just clip it on
A clip-on claw allows for effortless attachment to any air vent in your car.
Soft-touch feel
Our cloud is crafted from resin that lasts for forever while adding a soft look to your air vent.
Tiny but so roomy
Measuring just 0.7" x 1.1" (L x W), our cloud adds a cute little touch to your driving quarters.
Make your space yours
You spend a lot of time in your car driving (hopefully not too much time stuck in traffic though), so make your space comfy and suitable to your taste with this unique accessory.
Love it, feel it
Feel peace and calm (and imagine you're driving through the clouds) with this pillowy, fun Decorative White Cloud Air Vent Clip.