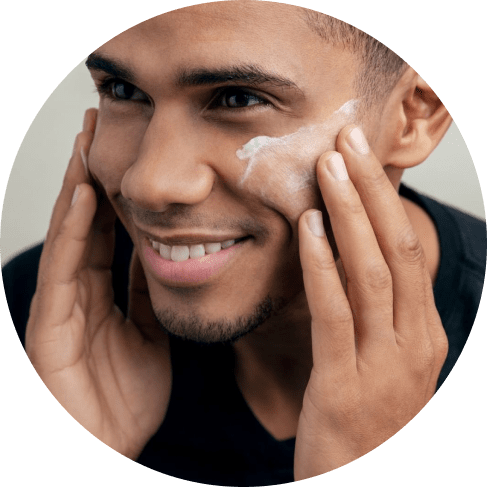 Less irritation starts here
Say goodbye to annoying ingrown hairs or post-shave redness with the soothing power of our Lumin Cooling Aftershave. Get your smoothest, cleanest shave with this calming solution.
Soothe + calm
For healthier grooming
No irritants here
Formulated without drying alcohol, our aftershave features moisturizing shea butter and calming extracts such as willow bark, rosa canina fruit, and cucumber.
A little goes a long way
Apply a dab post-shaving for an instant cooling, anti-inflammatory effect.
Strengthen and de-puff
That's the magic of relief to freshly-shaven skin on your chin or mustache area.
Lightweight and non-greasy
That's how Lumin does it, with easy, fuss-free formulations that give you max performance and comfort.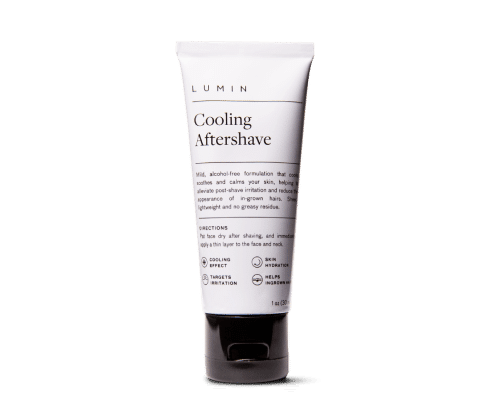 Smell great
Our Cooling Aftershave blends natural extracts with our invigorating fragrance for a fresh scent, everyday.
Give the gift of clean
Know someone who's out of product? Someone just starting to shave? Give them our high-performing Cooling Aftershave.
Premium care, just for men
It's the Lumin difference
Lumin prides itself on quality ingredients that really make a difference. Go from ordinary to extraordinary with the Lumin line of skincare and haircare must-haves for a better, more confident you. Nourish hair and skin with natural ingredients in refreshing, high-performance formulations.