Keep your house organized
A stylish two-toned blue and white cotton rope toy basket will be a great addition to your home decor. This makes for an easy way to store your cat's toys and keep your space organized. The open-top allows your cat access to pick and choose what toy they want to play with. The decorative look makes this cat toy storage basket easy to keep in your living room or bedroom.
Store your cat's toys in style
Our pampered feline's playthings can make quite a mess! Although you may never have thought of it, cat toy boxes are a real thing, and they can go a long way in keeping things tidy. Try the larger basket for those most spoiled of cats! The height is taller on these and may be harder for smaller cats to pick their toys out. Organization for pets at its best!
Measures 12″ x 8″
The sides are taller
Easily store it in your closet or under your bed
Keeps all your cat's toys
Best for larger cats
Let your cat have fun when it wants to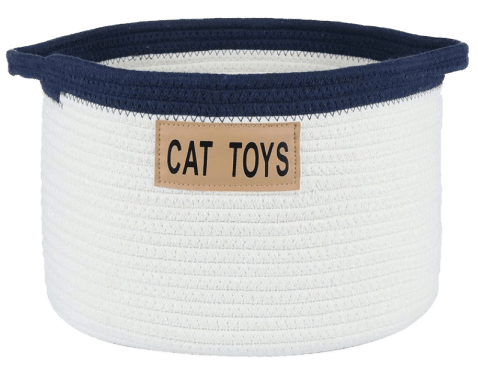 Durable material
Made of high-quality and durable cotton rope material, it's safe to use and will not scratch the floor when moving. This basket will last for years to come.
Larger capacity
This basket will be able to fit plenty of your pet's favorite toys! Once your pet has finished playing, this basket can hold dozens of your cat's toys.
Gorgeous design
With its amazing design, this storage basket keeps everything nice and organized and looks absolutely great in any room. It is very sturdy and easy to clean!
Convenient to use
The strong rope carry handles allow the basket to be easily moved and make storing your pet accessories easier than ever. You'll love its convenience!
About
Midlee Designs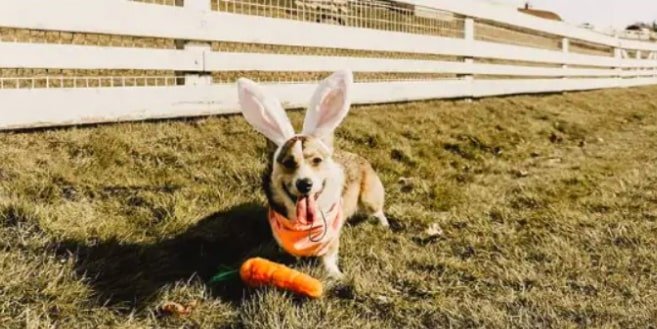 Midlee Designs started creating pet clothing because finding cute clothes for large dogs, like our German Shepherd, was extremely hard. Now we make clothing for pets of all sizes! We specialize in unique pet supplies for dogs, cats, and other pets. So, whether you're looking for the perfect outfit, toy, or pet health supplies, we've got it all!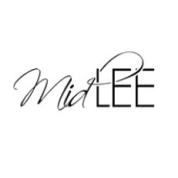 Designed In
Eau Claire, Wisconsin