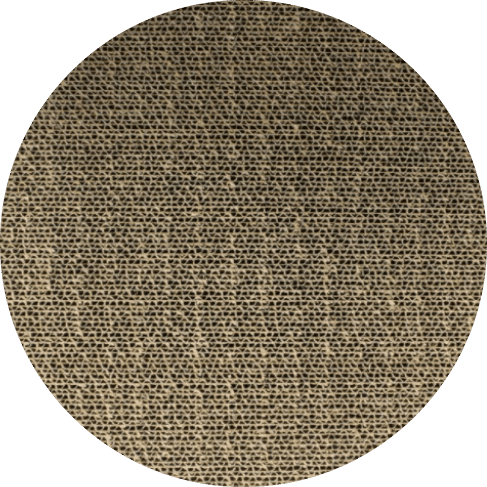 Save your furniture and drapes!
Let your feline pal satisfy its scratching and grooming needs with the Midlee Cat Scratcher Refill Pad. The corrugated cat scratching pad will help minimize the potential damage to your furniture and belongings. It provides your feline friend with an appropriate place to scratch and groom its claws.
A bag of dried catnip is included to provide an added incentive for cats to use the pad.
Why buy the Midlee Cat Scratcher Refill Pad?
Features and benefits
Eco-friendly
The durable corrugated cat scratcher is made of 100% recycled paper pulp and has a honeycomb texture, which mimics the bark of a tree.
Product details
Besides two scratcher refill pads, a package includes a packet of catnip so you can sprinkle it on the scratcher for added excitement. Each board is 15.25″ x 12.25″ x 1.25″ and weighs 14oz.
Durable & easy to set up
Two-sided cat scratching pad insert can be turned over for a new surface, giving your cat's paws double the use and double the fun. You can put it inside your cat's house or pretty much anywhere around your house.
Perfect for cats of all ages
Durable corrugated scratching pad is great for cats of all ages and sizes. It offers hours of fun and exercise for your cat while reducing potential furniture damage
More than just a toy
Let your buddy keep busy scratching, it's not a cat's way of slacking— it helps satisfy an instinctive urge and support nail health. Keep your car happy and healthy with the Middle Cat Scratcher Refill Pad!
About Midlee Designs
Midlee Designs started creating pet clothing because finding cute clothes for large dogs, like our German Shepherd, was extremely hard. Now we make clothing for pets of all sizes! We specialize in unique pet supplies for dogs, cats, and other pets. So, whether you're looking for the perfect outfit, toy, or pet health supplies, we've got it all!
Designed In
Eau Claire, Wisconsin