Animal Print Calf Hair AirPod Case
Never lose your AirPods again with this clip-on case! Hang it on your key ring, gym bag, purse, you name it! It's one less thing you will need to worry about + it's incredibly cute!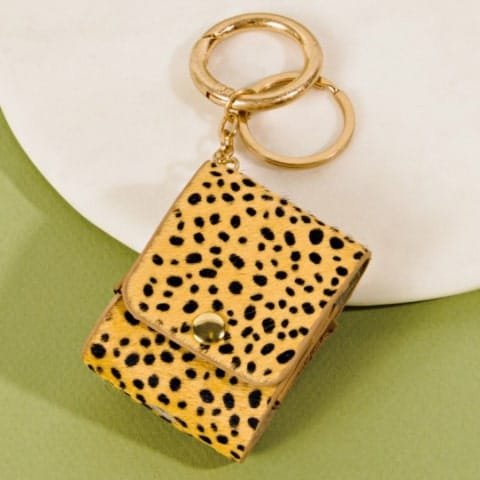 The trendiest little accessory
Highlights & features
360° protection
The case is made of high-quality PU leather, genuine calf hair, zinc, and brass. It ensures 100% protection from scratches, scuffs, and drops.
Size & compatibility
Approximate case length: 2″. Approximate total length: 4″. It is fully compatible with Apple AirPods 2nd Generation.
Easy to charge
Easy opening and closing of the lid provides quick access to your AirPods. Precise cutting ensures full access to the charging port.
Convenient & portable
The case is paired with a metal ring that you can clip to your keys, bag, or pants so you'll never have to worry about losing it.
Makes a great gift
Leopard print is a trend now — don't miss it! Surprise your friends or family members with this cute and stylish AirPods case. It's a perfect gift for Christmas, Valentine's Day, Mother's Day, anniversaries, and other special occasions.