Time to take care of your make-up brushes
Because they take care of you every day! Keep your brushes clean and fresh with our high-quality silicone make-up brush cleaning pad. Easy to hold and work with, this fantastic cleaning pad will keep all your brushes as good as new.
Brush Cleaning Pad details
Specifications
Material: high-quality silicon. Size: 2.6* 5.5* 7.3 cm. Color: green. Shape: egg-shaped.
100% safe
Made from high quality silicone, this pad is non-toxic. Safe to use and causes no damage to any type of brush.
Compact and lightweight
Easy to carry around and take with you while travelling, this great cleaning pad will keep all your brushes fresh even when you're on the go!
No more shedding
Leaving make-up on brushes and not cleaning them properly is one of the leading reasons for brush shedding and other malfunctions. Stop it now!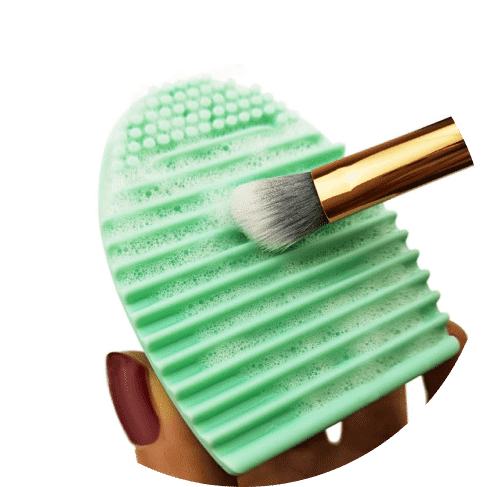 Pro-tips for best performance
Dry-clean your brush to remove excess powder by simply gently moving the brush on the surface. For deeper cleaning pour suitable cleaning solution on the pad, move the brush and then rinse in cold water. Air-dry in a well-ventilated area and you're good to go.