Your handy compact helper
Clean-cut, functional, and hand-crafted
Want your cables to serve their purpose for a long time? With the hand-crafted leather cord wrap, you can easily put all your cables from various devices in one place and ensure they are kept in a safe and secure place. Moreover, the wrap can conveniently fit inside any suitcase or bag, so you can take it with you wherever you go.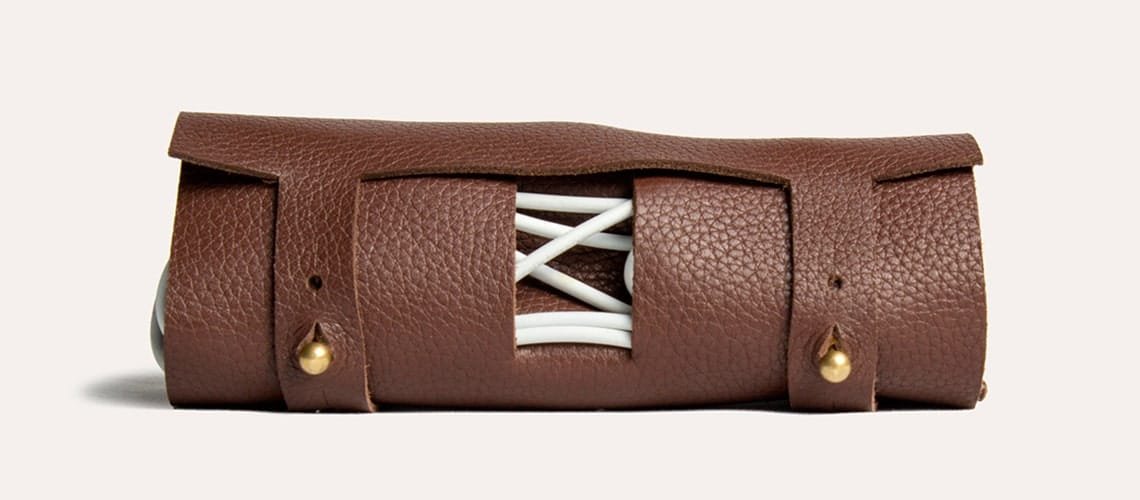 Next level organization meets comfort
All your cables in one place
Butter soft cowhide
The leather cord wrap is crafted with butter soft cowhide leather which creates an incredibly reassuring and comfortable feeling just by holding it.
Store and organize multiple cables
From charging to computer cables to earphones, there is enough storage capacity to store several cable cords regardless of their type.
Fits easily into a briefcase or luggage
5,5" x 3,75" closed and 5,5" x 10,5" open: these parameters allow it to conveniently be placed in any bag without damaging the cords.
Unique stylish accessory
Even though it is made to store cables, the stylish look makes it an ideal accessory that won't feel out of place but will rather complement your style.
Transport your cables with style and convenience
Ensure your cables' longevity and durability while transporting them anywhere you need. Combine comfortability and a unique look with safety and mobility.