The inspiration for the design
Look at the beautiful setting of the looming nightfall as the sun sets down in the jungle. Witness the elegance of tree shadows drawn on the dial of the watch.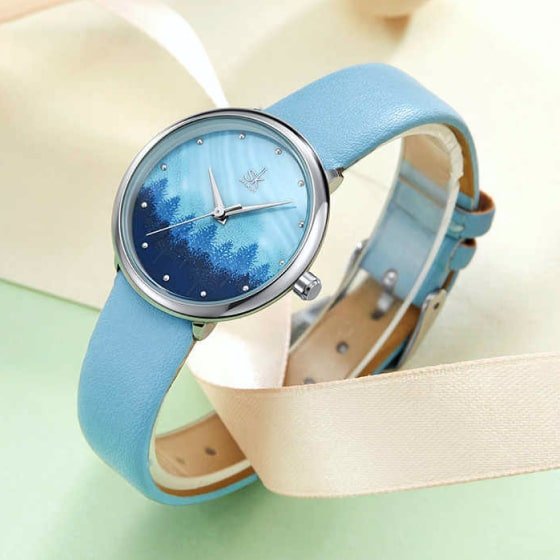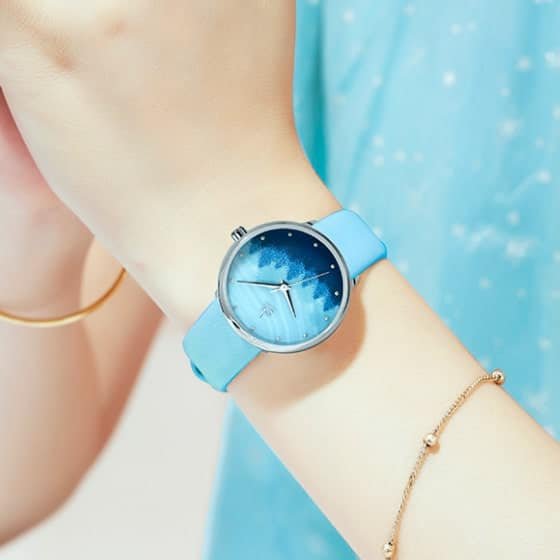 An exceptional women's watch
Watch parameters
Movement: quartz. Dial diameter: 1.2".
Dial thickness: 0.26". Band length: 7.87".
Case thickness: 0.26". Band width: 0.55".
Weight: 1.5 ounces.
Water-resistant
The waterproof features of this beautiful watch allow you to safely wear them on a daily basis, ignoring any water splashing when you wash your hands, walk in the rain, or take a cold shower.
Watch materials
Case materials: high-quality alloy. An elegant and comfortable leather band. The crown wheel allows easy time adjustment.
A great gift
This wrist watch is a great birthday, Christmas, or New Year gift for yourself, your family and friends.
Great for practically any occasion
A wrist watch with a sophisticated design that fully shows the wondrous and more enlightened side of the women. Perfectly fits the wrist, is comfortable and suitable for any occasion!