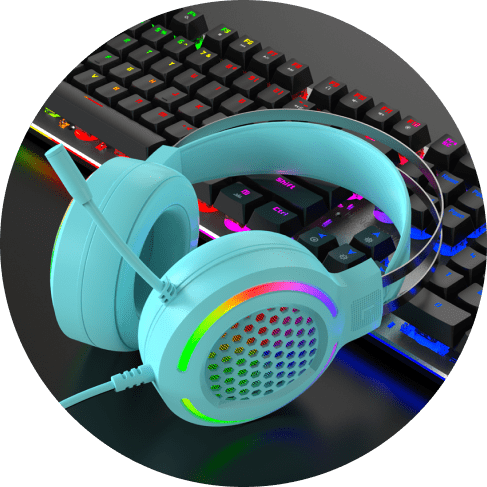 A brightly colored headset
With this headset, gaming will be a lot cooler and more comfortable! It is designed with a focus not only on the aesthetics (which are fantastic), but also on the user experience.
Intelligent and competent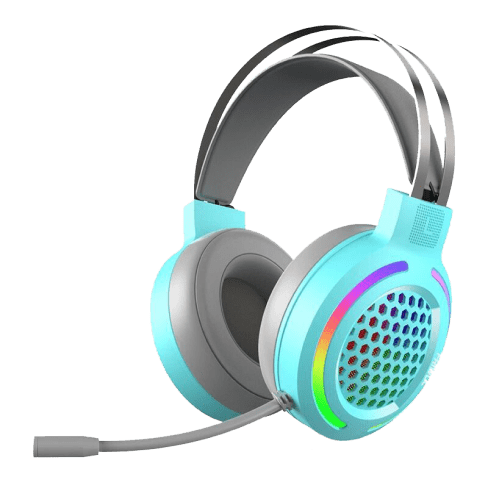 Incomparable comfort
The 6.5-inch length chord provides a level of freedom that is only rivaled by wireless headphones. Soft earmuffs block out external noises while remaining comfortable on the ears. In any position, the flexible mic will remain stable.
Product specifications
The top of the headset has a steel bar that makes it easy to maneuver and difficult to break accidentally. 8.85×7.08×4.17 inches are the exact dimensions. It's neither too big nor too little. LED lights are not controllable.
Blue immaculacy
Bring more color into your gamer's life with this headset! Enjoy the new level of comfort. With this headset, you can add more color to your gaming routine! While hitting new virtual heights, enjoy a new degree of comfort and usability. This headset will be a reliable battlefield companion you can rely on. Nothing is too difficult for you!