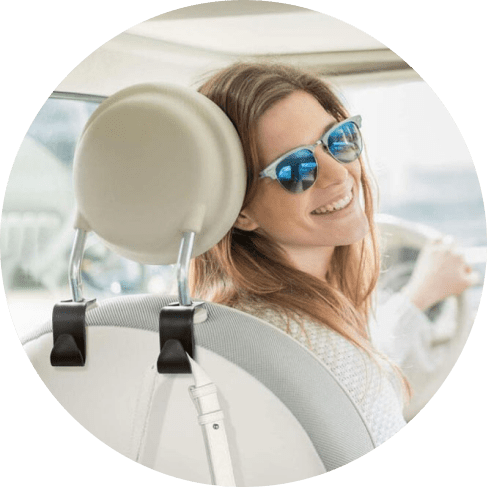 The little helper that could
Here's a little errand-running secret
Make grocery-shopping and big haul trips less of a hassle with the support of these Black Plastic Car Headrest Bag Hooks. You get a pair in each purchase for a duo of bag-holding help.
Sturdy + strong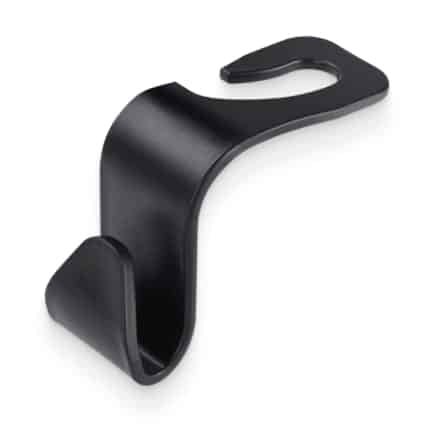 Hold your bags
Our little hook clips attach to any headrest's poles and support up to 44 pounds.
Carry it all
From an extra purse to a gym duffel or a bag from the grocery store, get the hold-on help you need for any bag with these handy clips.
We all can use some help sometime
Equip your car or those of friends and family members with these universally-compatible Black Plastic Car Headrest Bag Hooks. As long as your car has headrest poles, it can use these hooks.