For basketball enthusiasts
Wanna add a new activity to your training list? Have been fascinated by basketball for quite some time? Then this net is for you! Install it in your backyard and begin practicing!
Standard size
Our basketball nets feature 12 loops and measure 21 inches in total length to fit all standard-sized basketball rims.
High-quality material
This 12-loop basketball net is made of highly resistant nylon thread with 15 lines x 4 wisps (=60 lines).
Weatherproof
Cold or warm, rainy or sunny, this basketball net was designed to withstand all weather conditions.
Easy to install
Attach the 12 loops of the basketball net to the hooks on the rim and start playing.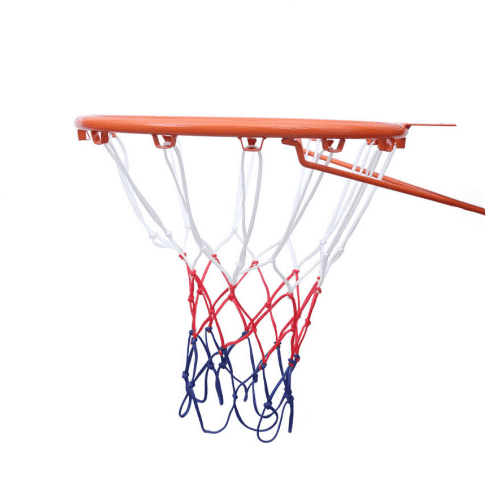 Anti-whip technology
Our basketball net features anti-whip technology, which means it doesn't get tangled or twisted around the rim whenever the ball goes in the hoop. The net maintains flexibility to deliver a pleasing swish sound of the perfect shot.