Perfect tool for taking care of your eyebrows
Quality eyebrow brush for everyday use
Our fantastic back-to-nature eyebrow brush will be a fine tool in any make-up lover's collection. Make your face look neat and refined without trying too hard. Shape, comb and define your eyebrows in a safe and easy way with this cool non-shed brush.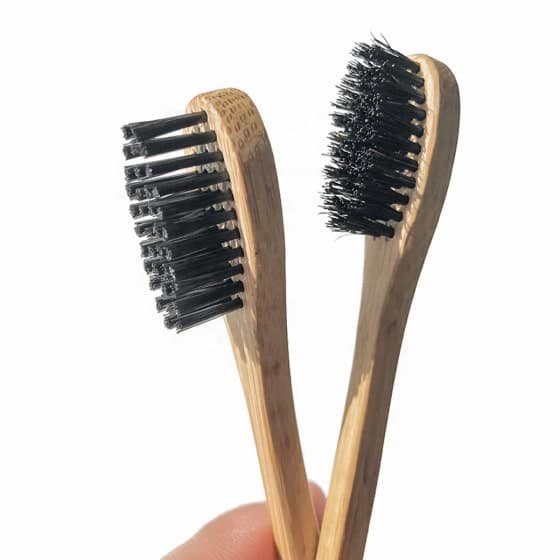 Eco-friendly and cruelty-free
We take the quality of our products very seriously and use only the best materials. The brush is made from boar hair that doesn't shed and is obtained in an eco-friendly and cruelty-free way. The handle is natural splinter-free bamboo for great control and proper grip.
Bamboo eyebrow brush details
Color: light-brown. Material: bamboo (handle), boar bristle (brush). Size: 18.3*3 cm. Weight: 7 g. Contains no toxic alloys.
Elevate your make-up game
Firm and stable
Our brush has moderately soft and elastic bristles for a comfortable pain-free brush. The bristles are properly fixed in place, so you don't have to worry about them shedding and getting in your eyes. The brush has a comb with round teeth on the opposite side for better performance. Great for both beginners and professionals, it makes a great gift for your female friends.