Let your baby breathe freely!
Let your baby breathe in and enjoy the smell of fresh air with this baby nasal aspirator. A simple and effective way to get rid of any annoying obstructions in your baby's nose.
Nasal aspirator specifications
Safe and effective nose cleaning solution
Age range
This baby nasal aspirator is suitable for kids that are 0-12 months old and 1-4 years old.
Aspirator details
Color: green. Full Size: 4.4" x 1.6". Tip size: 2.1" x 1.06".
Made out of safe materials
The main materials include: polypropylene, silicon, plastic+silicone. The aspirator is BPA-free with no toxic materials.
Speciality
The professional medical-grade suction double valve design prevents backflow and ensures the baby's nasal cavity is taken care of.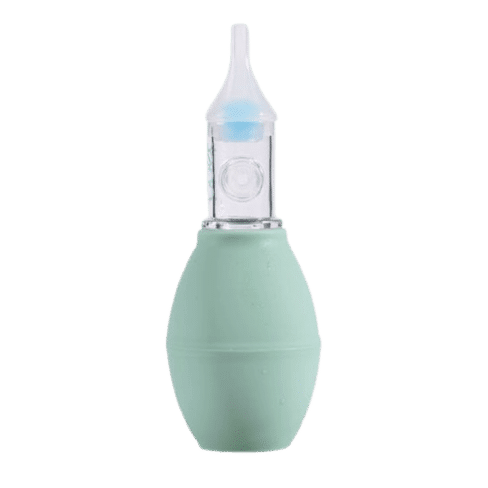 A safe and convenient baby nose cleaner
Make sure your baby's nose is clean and breathes in fresh air. This nasal aspirator allows you to seamlessly clean your baby's nose in only a few simple steps. Let your baby enjoy breathing in fresh and clean air.