An ergonomic car
safety solution
If you're worried about your child moving his head left and right while sleeping or falling asleep at odd neck angles, it's time to invest in something to keep your child still. Keep your kid's head still and in place right in his stroller during car rides.
It's a health matter
Why does this matter
so much?
Prolonged sleep at improper angles and positions can adversely affect the development and growth of your baby's neck muscles and spine. Remember, these elements are still not fully developed in babies, so prevention of irregular growth is critical.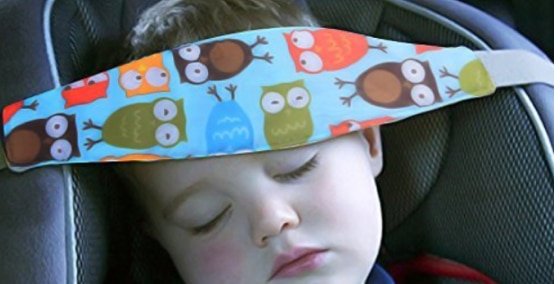 Convenient and easy to use
Works for strollers
or car seats
Our Baby Car Seat Head Support Band features an elastic band with a buckle and adjustable length strap. All you have to do is strap around your stroller or car seat where your little one's forehead is so when he falls asleep, his head will stay upright.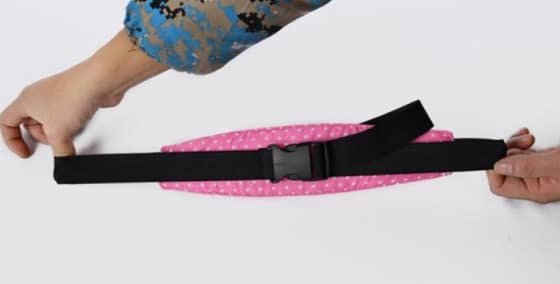 Comfy and soft
In addition to proper seatbelt-wearing practices in the car, our headband also prevents your baby's head from falling forward when he is napping. Whether there's sudden braking of the car or a rough bump in the road, your kid's head will stay still. Each band is made from soft, breathable cotton.
Four fun patterns
Choose from owls, mini stars, cars, and large stars for a style that will fit your special one.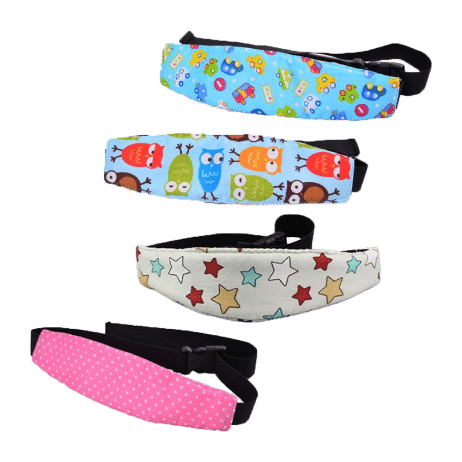 Wash with ease
Use time and time again with the ease of cleanability. This cotton-based headband is easily hand-washable.