Baby net for bathtubs
The perfect support net that will allow you to comfortably and safely wash your baby while they can happily enjoy their time in the water. Very easy and convenient to install.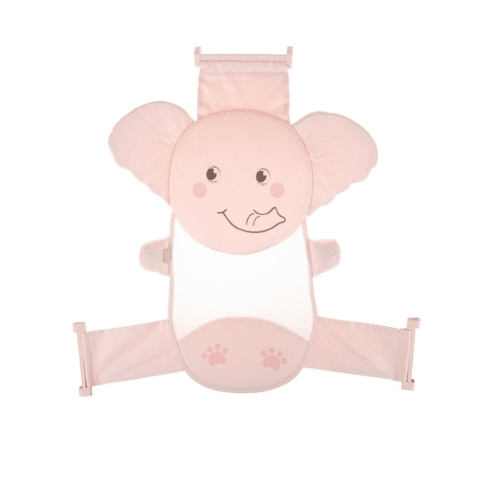 Bathing pillow specifications
Suitable for most bathtubs
The size
Size when set-up: 24.4" x 25.9". The lower attachments width: 5.3". The upper attachment width: 7".
Materials
The bathing pillow's surface is made out of: cotton. The stuffing: sponge. Support frame: polypropylene flectional clips.
Easy to regulate
Control the baby's distance to water by regulating the bath net length.
Effective support system
This pink bathing pillow has lots of impressive features that guarantee the baby's comfort. Comfortable anti-slip gridding cloth, bionic concept, supports and protects the baby's spine.
Durable, ventilative and comfortable
Bathing your baby has never been easier! WIth this pink bathing baby pillow, bath times are going to be a joy ride and a walk in the park. Your baby can enjoy the warm water while relaxing on a comfortable pillow, what more can you ask for?