Restaurant-style serving, right at home
Just tap to dispense. It's like a drink fountain from a sit-down eatery, but in the convenience and comfort of your own home! Our Automatic Beverage Tap makes filling up on your favorite drink easier and more hassle-free than ever.
Works for any bottle,
for any need
Whether it's milk, orange juice, iced tea, or water, our tap is easy to install. Simply replace the cap of your beverage of choice with the tap pump. Note the pump is not designed for carbonated drinks (sorry, sodas) or pulped juices. The pump in total measures 13.38in / 34cm in length, making it ideal for large-sized beverage containers.
Just tap to use
Like with a lot of technology today, all you've gotta do is tap. Our Automatic Beverage Tap features a tap-to-dispense lever, like with a drink dispenser in a fast-food joint. Just push your bowl or cup against the lever to self-serve.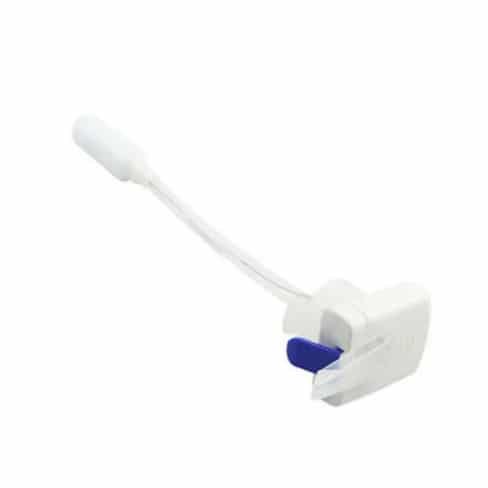 Minimize spills, drips,
and accidents
When placed properly on a stable and leveled surface, your milk jug or gallon of juice can help young ones easily serve themselves, without the struggle of lugging a heavy container. Our tap pump also has a drip-free design for a cleaner space.
From everyday home-use
to large-scale events
The amazing thing about our Automatic Beverage Tap is that it works great for everyone in the family. From morning milk to mid-afternoon juice, it serves as a great one-touch convenience. But when it's time for guests or larger family to get together, our tap works perfectly alongside dishes and appetizers or a self-serve drink bar. You can purchase multiples of our dispenser pump to serve up a buffet of beverages for a touch of catering glam. Guests can easily serve themselves, all with minimized risk of unfortunate spills or accidents.