Show some pride
In your ride
Give hot and cold drinks alike a cushion with our prideful American Flag Heart Coaster. Black silicone features the proud red, white, and blue of the United States flag in the shape of a heart — for a fun touch.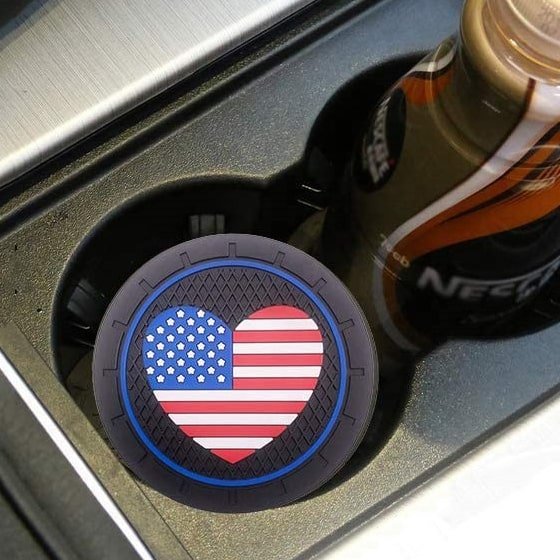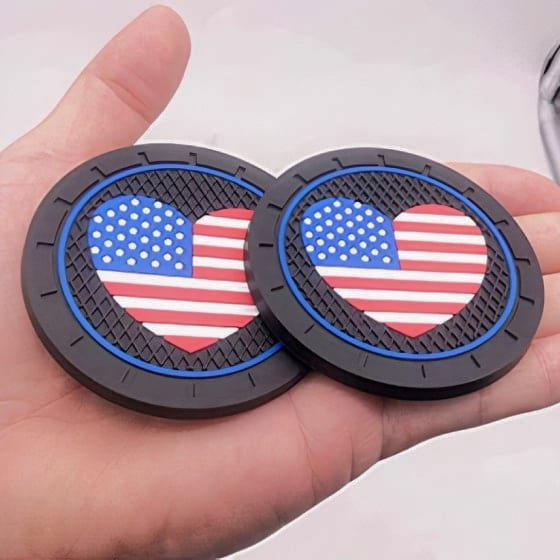 Keep your cupholders clean
Prevent scratches and spills
The textured silicone coaster prevents drips and scratches to your car, for peace of mind.
A snug fit + feel
Our American Flag Heart Coaster measures 2.75" in diameter, making it a great fit for most vehicle models and makes. Please measure your cupholder to be sure before purchasing.
No hassle here
What's so great about a coaster? It helps prevent water from your beverage from dripping into your actual cupholder. It also acts as a barrier for dust and grime from reaching your actual cupholder bottom.