Simplicity that works
For peace of mind
Sometimes, simpler is better. Our Adjustable Car Vent Phone Holder Clip is a no-frills, clip-and-use solution for an instant phone-holding solution.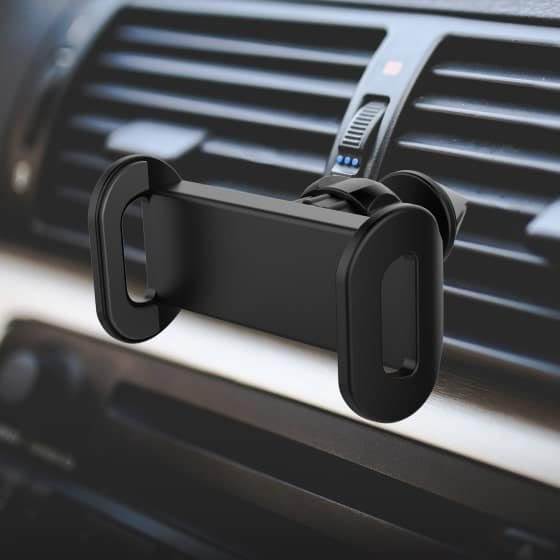 Just attach and tighten
360-degree swivel
Make viewing navigation easy and effortless, thanks to a built-in roller-ball base that moves every which way.
Adjust & use
A swivel dial on the clip's cardan shaft allows for easy tightening and loosening of your air vent grip.
Support where you need it
Struggle no more with holding your phone upin your car or having it rattle around in your cup holders. This Adjustable Car Vent Phone Holder Clip provides instant, fool-proof support.