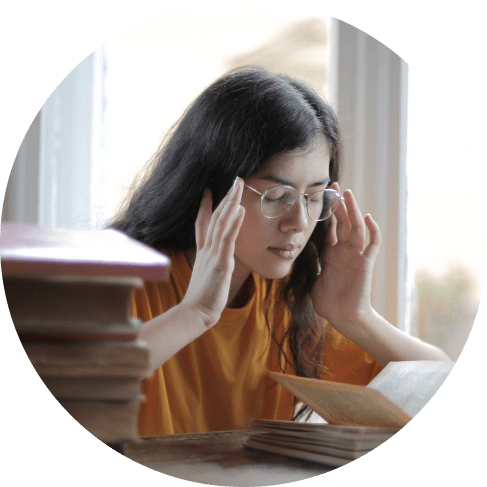 Get a-head of the game!
Features the best ingredients
Aching Head Rub™ is a strong aromatic salve that helps soothe occasional headaches. The menthol helps provide cooling relief, and the essential oils of lavender, peppermint, and marjoram help soothe the senses. Rub your headache away, naturally!
Instructions and details
How to use:
• Massage in a circular motion onto temples, neck and shoulders until thoroughly absorbed into skin.
• Breathe deeply and experience the benefits.
• Repeat as necessary, no more than 3 to 4 times daily. Allow a minimum of 2-3 hours between applications.
The benefits of this ointment:
• Soothing aromatherapeutic experience.
• Eliminates tension from head, neck, and shoulders.
• Provides cooling relief to soothe pain.
• Naturally relieves headaches and tension.
Get rid of the headaches with a simple rub!
This special cream comes in a handy container that you can take with you almost anywhere you want. It's so lightweight that you won't even notice it in your bag, purse, etc. All you have to do is gently apply the ointment on the temples and massage in a circular motion. Deeply breathe in and breathe out and enjoy the soothing benefits of the ointment.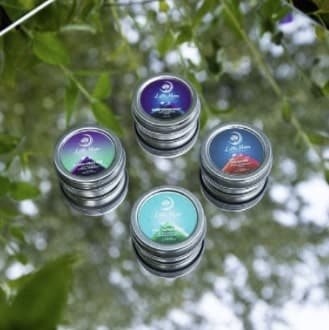 About Moon Essentials
Little Moon Essentials is a bath and body care brand that is devoted to providing high-quality, natural remedies for the body, mind, and soul through aromatherapy. We pride ourselves in our handcrafted process creating formulas with carefully sourced ingredients while using earth-friendly practices. All Little Moon Essentials products are cruelty-free, planet-friendly, and hand made by our team in the USA. Our mission is to provide natural remedies that will improve your physical and emotional well-being, so you can feel your best every day.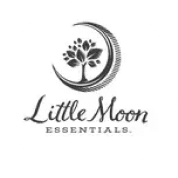 Designed In
Dania Beach, Florida