A flexible balance ball chair for school and office
This non-roll away weighted balance ball doubles as a flexible chair for school, office and home, enabling a healthier posture, increased focus, and improved performance.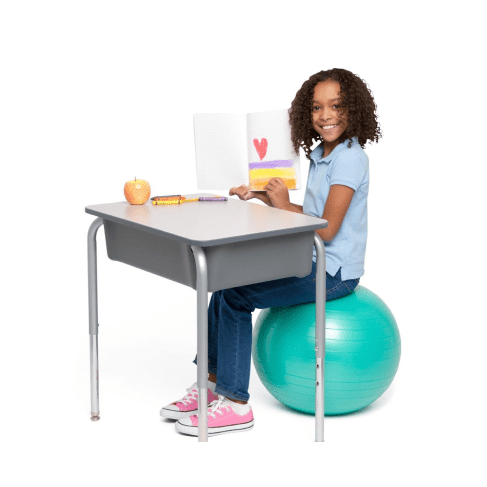 The seating ball specifications
A balance ball for kids and adults
Stays in place
The weighted ball seat reduces fidgeting and increases concentration with an original weighted feature that prevents the ball from rolling, keeping it in place when not in use.
Increases your focus
This alternative seating option for classrooms, offices, and home use helps to keep the mind engaged as the constant ball movement increases blood flow to the brain.
Improves your posture
Using a weighted ball as a flexible chair helps to build core strength and a healthy posture. The ideal ball size for active seating allows for a 90-degree angle at the knees and thighs, so they are parallel to the floor while sitting.
Stress relief
Active seating improves performance by providing an outlet for excess energy and helps to alleviate anxiety, stress, and boredom.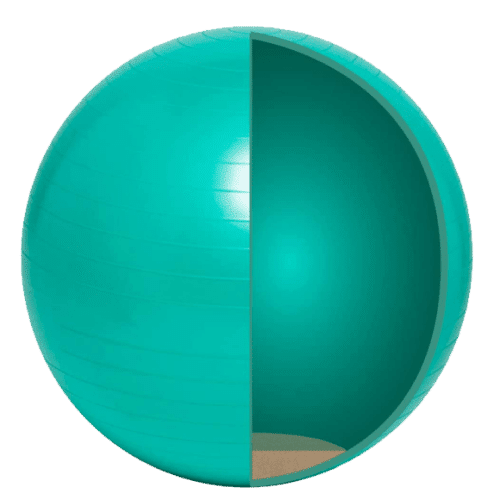 A safe high-quality ball
The weighted ball seat is lab tested and made with heavy-duty PVC, an anti-burst material. It also includes a foot pump, 2 stoppers, measuring tape, and a stopper remover for user convenience. Latex-free. The 17.7" ball suits people less than 5' tall.