Fine Porcelain Snack Dish
Lend restaurant style to serving dips, sauces and condiments with our small 4″ x 2″ white porcelain small dish accented with a subtle handle. It's sure to make a wonderful centrepiece on your table.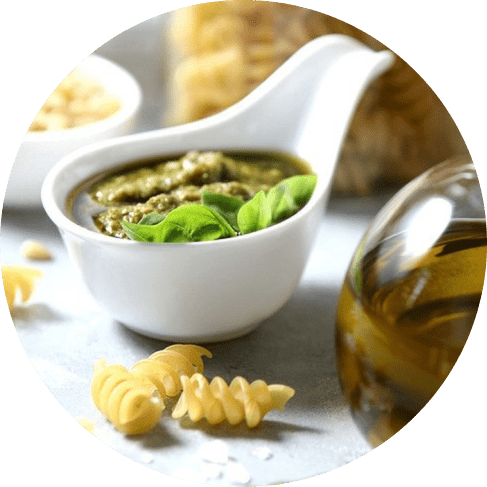 Elegant design
This timeless design boasts a sleek look that easily matches with existing flatware in a kitchen, perfect for casual daily use or special occasions.
Functional & user-friendly
Each Snack Dish will stay stable on flat surfaces and can be easily moved by holding its handle. All pieces are microwave, freezer, and oven safe.
Good size for dippings and more
Perfect for special dipping sauce, such as mustard, soy sauce, ketchup, and more. It can also be used to present a cute souffle dish and other desserts.
Food-grade & durable porcelain
Made of LEAD-free, non-toxic fine porcelain. The long-lasting material blocks moisture absorption and prevents cracking, crazing, and rippling.
Details and care
This 4″ x 2″ porcelain Snack Dish features a smooth surface whis is easily cleaned by using only soap and hot water, or by throwing the dish in the dishwasher. It is also microwave safe and ovenproof (up to 572°F/300°C).
About WILMAX USA
Wilmax is an established manufacturer of tabletop small wares including Fine and durable Porcelain, Glassware, Thermo, Bamboo serve ware and High Polish Stainless Steel Flatware. With over 12 years of experience in Europe, we have finally made the move into North America. With Headquarters and a warehouse conveniently located outside of Philadelphia.
Wilmax Manufactures 100% of its product using our own or shared facilities in Asia in order to control quality and design 12 years producing and distributing tabletop goods in Europe, Asia, and Latin America
1,800 + Active and unique SKUs (growing by over 300 per quarter)
Currently, producing all products in Asia under our total control (we do not outsource)
Multi-Million US warehouse located outside of Philadelphia
We are very familiar with the hospitality market and our international clients have nothing but great things to say about our product.
Designed In
Bensalem, Pennsylvania