Stylish & trendy
This set contains everything you need
Wrapped in the matching faux leather case, this gorgeous sacramento green brush set contains fourteen face and eye brushes for all your application needs. Use the set for the professionally looking result!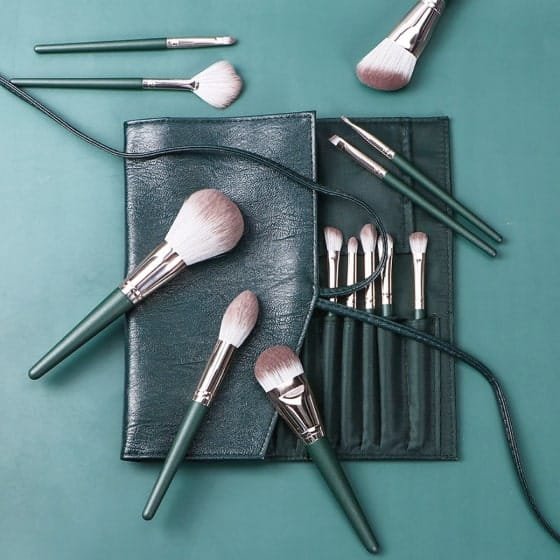 All you need in one set
Ultra-modern design
The velvet soft brushes feature durable wooden handles of a tarnished dark emerald hue, shiny gold-toned aluminium ferrules, and pale grey bristles with darker tips.
Perfect for all skin types
The brushes of the set are made of super soft synthetic bristles that imitate the feel of natural hair. Suitable even for the most sensitive skin, they are perfect for setting up your makeup.
Every girl's essential
This 14-Piece Makeup Brush Set allows you to achieve a perfect application of all your favourite liquid, cream, and powder products. With various surface areas and long handles, the brushes make the application easy, fast, and controlled. Create extra glam makeup and go all professional with the 14-Piece Makeup Brush Set!