Stylish & sophisticated
Every makeup brush you'll ever need
In this 10-Piece Pink Makeup Brush Set, you'll find a brush for every makeup task possible. Use it for a professionally looking result!
About the product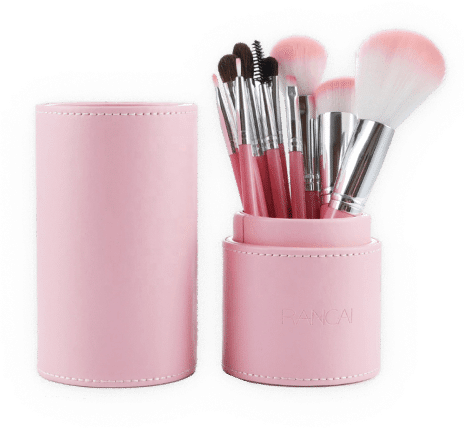 Convenient design
Rose pink wooden handles and shiny silver-toned ferrules are crafted to offer you ultimate control over the application.
Flawless result
These velvet-soft brushes allow you to highlight, line, and blend your favourite beauty products even in the toughest-to-apply areas. From a concealer to a lip tint and everything in between, this set has you covered.
Keep your brushes organized
The 10-Piece Pink Makeup Brush Set comes with a lovely matching pink case. Big enough to keep the entire collection, it perfectly fits into a small handbag at the same time. Bring it along on a weekend getaway and have all your essentials for a gorgeous makeup look well packed and organized in one place.